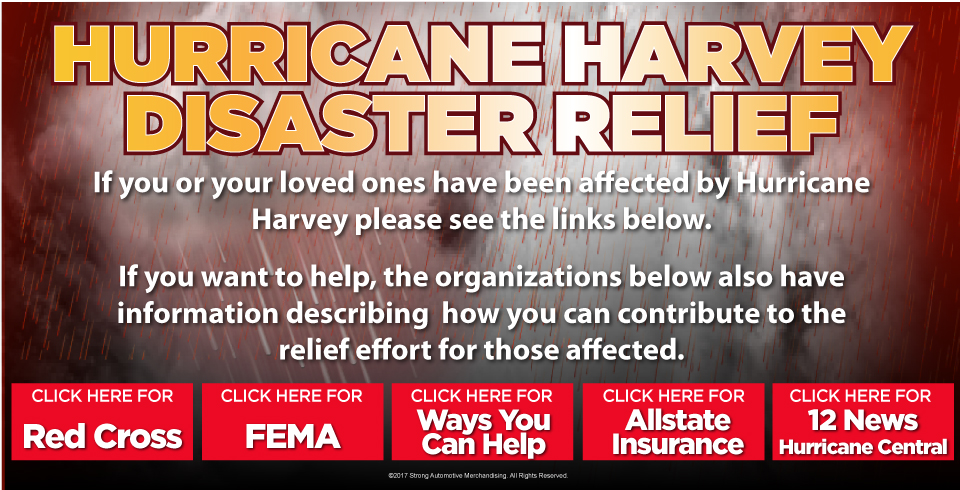 Shop Used Inventory
Lease A Vehicle
Schedule Service
Hurricane Relief Efforts in Beaumont, TX
Just like you, everyone here at Kinsel Toyota is experiencing the effects of the destruction associated with Hurricane Harvey. During this time, it's important for all residents to lend a hand and assist friends and neighbors who are experiencing hardship. We stand ready to assist in all efforts across the area to help out those who may have experienced personal property or other catastrophic losses during this event.
How To Help People Dealing with Hurricane Harvey
The following list represents organizations that directly aid those dealing with Hurricane Harvey, along with important information you or someone you know may need to be aware of: 
Kinsel Toyota Hurricane Relief
We encourage everyone in the Beaumont area to stay safe and continue to monitor the ongoing weather situation. This once in a lifetime event continues to cause destruction, and our prayers go out to everyone who has been and will continue to deal with it. If you haven't been directly affected by Hurricane Harvey, please consider giving your time and resources to those who haven't been as fortunate.